International real estate advice
Our participation in various international network organisations enables us to professionally advise Belgian customers with foreign interests about their real estate. Conversely, we also advise foreign customers on real estate in Belgium.
The expertise of CEUSTERS extends far beyond our national borders. Our International Consultants enjoy providing professional real estate advice to our national and international customers for properties in Belgium and abroad.
International collaborations with the best in class
CEUSTERS provides professional real estate advice to Belgian customers in need of real estate advice abroad as well as to international customers with real estate matters in Belgium.
Our collaboration with Gerald Eve; the latter has established a best-in-class network of European Real Estate experts to jointly create Gerald Eve International.
info@ceusters.be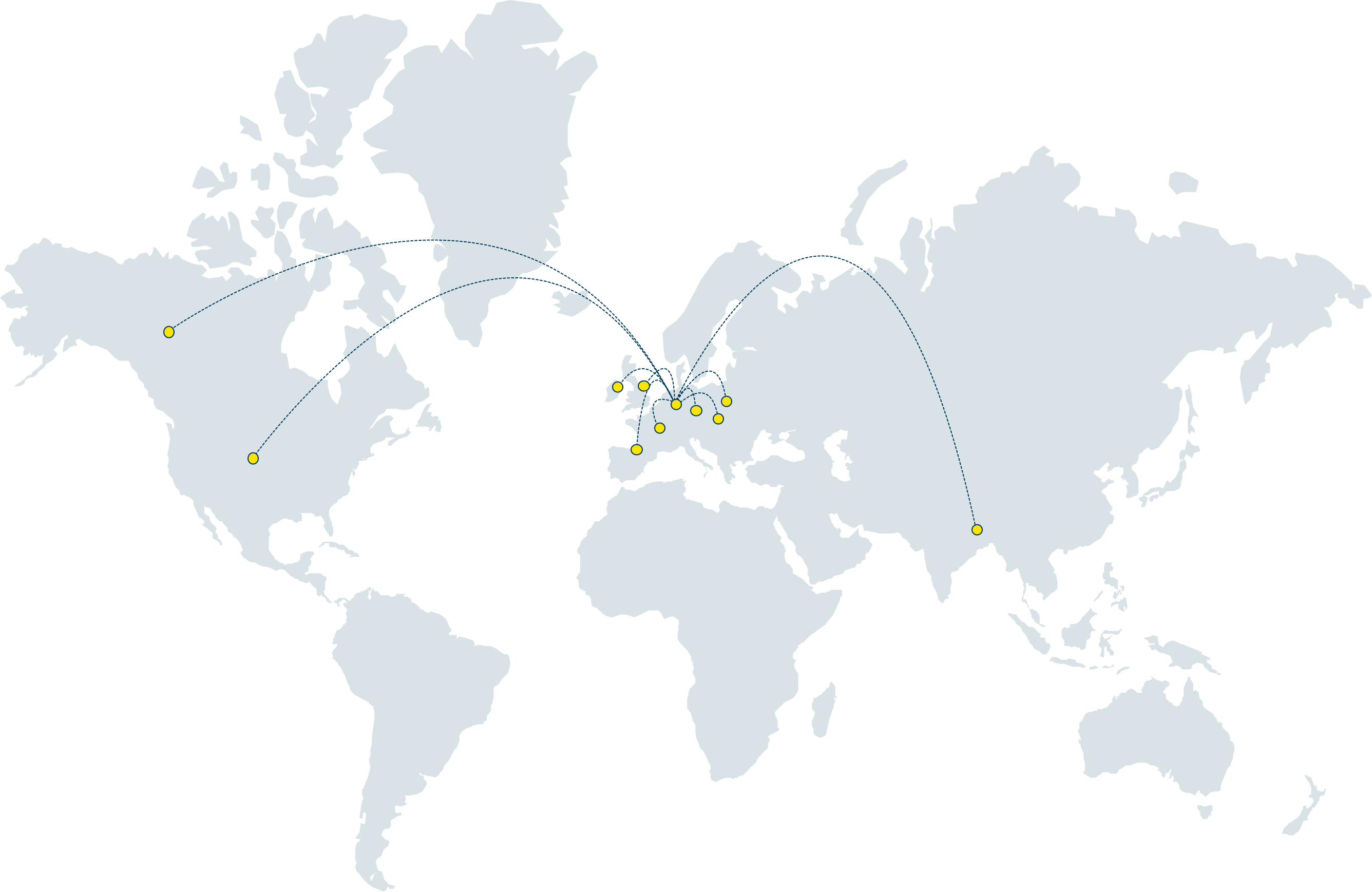 Gerald Eve International
Outside the UK, the current Gerald Eve Internationalnetwork comprises the following offices:
Austria - Modesta Real Estate
Belgium - CEUSTERS
Canada - Lee & Associates
Czechia - 108 Agency
Denmark - CC Properties
France - Estate Consultant / Sorovim / Euroflemming Expertise
Germany - Dr. Lübke & Kelber GmbH
India - Narains Corp
Ireland - Murphy Mulhall
Italy - The Gabetti Group
Luxembourg - RealCorp
The Netherlands - DRS Real Estate Agents
Northern Ireland - RHM Commercial
Norway - Tiger Eiendomskompetanse
Poland - Axi Immo
Portugal - B. Prime
Slovakia - Modesta Real Estate
Spain - Gruppo Ferran / VP Investment & Finance Advisory
Turkey - TNL ReAL Estate Development
USA - Lee & Associates - www.lee-associates.com
INTERNATIONAL REGULATIONS & NETWORKS
CEUSTERS is a member of a variety of international networks. Moreover, several of its employees are also accredited by SIOR (Society of Industrial and Office Realtors). Belgian customers who need advice abroad can count on our professional support because of these international relations. We are happy to advise foreign customers regarding their real estate needs in Belgium.